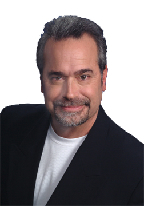 Here is your opportunity to get advice on all your beauty concerns! Your question will go directly to Mr. DeMarse, who personally reads and answers all questions. In addition, when you submit a question you'll receive a copy of the first chapter of his book 37 Sexy Makeover Secrets for Success, absolutely free!
Ask Mr. DeMarse your question.

Michael DeMarse at Michael' Hair Color Salon is dedicated to providing you with the very best hair, hair style, perm, hair color, cosmetics, makeup, eye shadow, lipstick and makeover experience. Professional hair services, color services, makeup services, hair styling services for all your hair care and cosmetic needs. Michael DeMarse has spent 30 years dedicated to empowering men and women to accomplish their goals in business and relationships. Michael has invented total makeup makeover systems, hair and hair color techniques for the industry and countless TV shows and magazines like Health and Fitness, Makeover Houston magazines. We service your wedding and weddings parties and all your needs. Ask about our wedding parties packages.
At Michel's Hair Color Salon Michael specializes in weddings, wedding parties for all your hair care services, makeup services and spa needs. If you apply eye shadows strategically and hair color per ones complexion followed with a professional hair style, you become more beautiful and glamorous. Houston Makeover City the 4th largest city in the nation. Rated as one of the best Houston Makeover Salon.
At Michael's you have cosmetics, eye shadows, lip liner, blush, makeup, makeup systems, makeup kits, total makeovers, hair color, hair styles, salon services at affordable prices. Beauty does not have to be high priced, with our preferred client program one can save up to 20% on salon services. Can you image receiving 20% off on hair color, hair cuts, makeup, makeup kits, makeup systems, cosmetics, makeup application, perms, makeovers in Houston. Beauty can be as simple as five minutes with salon tricks and tips in regards to hair, hair color, makeup, makeover, makeup kit, perm and makeover Houston secrets. You don't have to be a model to look like one. You can even look like a model on your wedding day. Weddings are our specialties!